PeaceFit Blog
Fitness, food, family, and fun!
PeaceFit is my new baby, being a Mother of 4, this may sound like old news … but this baby is different.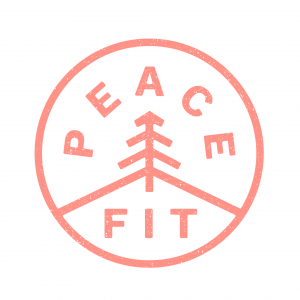 PeaceFit is a combination of a fitness community, personal training, classes, groups, families, children's clubs and camps, nutrition, online coaching, food and recipes, outdoor fun, workshops and talks … the list goes on and on!
I have always been an active wee thing (some may say 'unable to sit still') and sport has played a huge part in my life.
I have been coaching and teaching various sports and activities for over 20 years (that makes me feel so old and wise). Since my 4 babes have started to grow up, far too quickly might I add, I have been following my passions in life. This has driven me to become a busy studying bee, qualifying as a personal trainer, CrossFit coach and a nutritionist. The studying continues … watch this space!
The love of all things sporty combined with my agricultural background has helped forge my ideas of how I would like PeaceFit to look and feel.
The home of PeaceFit is being built on my family farm in a beautiful green field hidden away, surrounded by trees and countryside. It is fundamentally a shed but it will be providing way more than a normal farm building!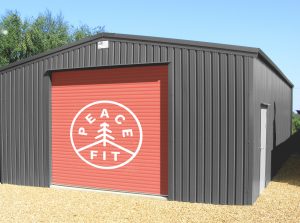 (Mock image of the PeaceFit shed from my brand map by VitalHike)
I love making people happy! I am the epitome of a people pleasing being. This quality has led me down the path of creating all of this and I could not be more excited about it, albeit this excitement is mixed with nerves about starting something new! Being a Mum for the last 12 years, despite being busy with our farming business, has somehow knocked my personal confidence about who I actually am. I am a Mum and a wife but it's sometimes hard to remember who I was before all of that. Don't worry though, I'm on a path of discovering and remembering. One of the most important nuggets that I have learnt along this path is that being fit and healthy is not just important in the physical sense. Mental health is equally important, if not more so.
I truly hope that PeaceFit will become a way of life, creating happier people of all ages and stages who move more, eat well and feel healthier.
I would love to hear from you all to get as many ideas and points of view as possible, whether that is your own journey with health and fitness or what you would love to see in the PeaceFit shed space.
Hope to hear from you soon!
Remember to love yourself …
Emma x